Microscreen Drum Filter, Filtration Equipment in Sewage Treatment System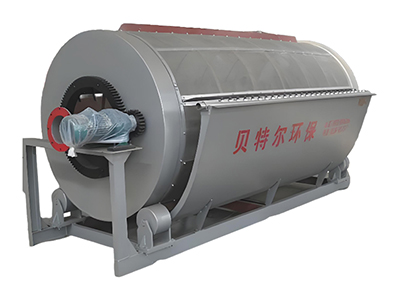 The rotary drum filter produced by BETTER EPT is widely used in a variety of solid-liquid separation occasions, such as residential sewage treatment, paper mill wastewater treatment, textile dyeing wastewater treatment, chemical sewage treatment, slaughterhouse wastewater treatment and so on. The void of the filter media is very small, under the action of centrifugal force of the screen rotation; the suspended matters can be intercepted under low resistance, thus separating the micro suspended matters in the sewage efficiently.
Model
RBWL1
RBWL2
RBWL3
RBWL4
RBWL5
RBWL6
Process capacity (m3/h)
50-100
80-150
100-200
120-240
150-300
250-500
Filter area (m2)
5
7
9
11
14
20
Filter screen (mesh)
60-250
Power (kW)
1.5
2.2
2.2
2.2
3
4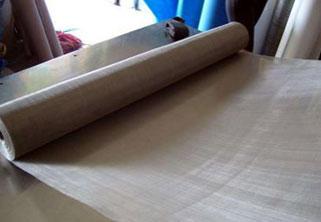 Filter screen
The filter screen is made of stainless steel. It can resist corrosion of acid, alkali, salt and high temperature, and it's easy to clean.
---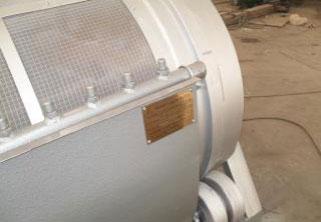 Flushing nozzle
As well as filtering, with the rotation of the drum and the force of the backwash nozzle, the microporous screen can be cleaned in time and it's good for the equipment to maintain good condition.

Water inlet
Speed reducer
Filter screen
Residue discharge
Flushing pipe
Protective side panel
Support
Base
The rotary drum filter is a media filters device, whose working principle is that the treated water enters the overflow weir distributor from the water pipe outlet, and discharges evenly from the outlet and distributes on the filter screen which rotates in the opposite direction, thus producing relative shear motion after a short period of stabilizing. The efficiency of water passing is high and the solids are separated successfully and discharged from the end of the filter cartridge. The filtered wastewater filtered away from the outlet trough under the guide of both sides of the filter cartridge. Equipped with a flushing tube, and the pressure water (3kg/cm2) is fanned to flush and dredge the filter, the maintaining good filtering capacity can be ensured.
The filtration efficiency of the rotary drum filter is high and the recovery rate of fiber in the sewage is over 80 percent.
The rotary drum filter is worked automatically and the concentration of recycled fiber is up to 12 percent and more.
By changing filter screens with different meshes, the rotary drum filter can replace concentration machine and dehydrating machine.
We are a trusted manufacturer of wastewater treatment equipment and have been constructing complete wastewater treatment plants with over 13 years of experience. We have provided complete sewage and wastewater treatment solutions for industrial and municipal applications. We can configure the plant with the right machines to meet customer requirements. Here are some examples of our wastewater treatment solutions. Whether you need sewage and wastewater machines or plants, we have the capability to provide custom products for you.