CAF (Cavitation Air Flotation) Aerator, Micro Bubble Generator, Wastewater Treatment Equipment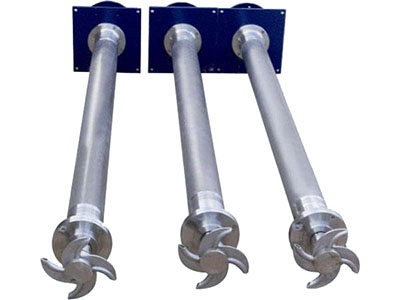 CAF aerator is a kind of aeration equipment for sewage treatment. It is mainly used for the efficient aeration of air flotation tank in sewage treatment process.
Model
Power (kw)
Oxygenation capacity (m3/h)
Bubble diameter (um)
Pool depth (mm)
CAF1
1.5
1-80
20-80
customized
CAF2
2.2
CAF3
3
CAF4
4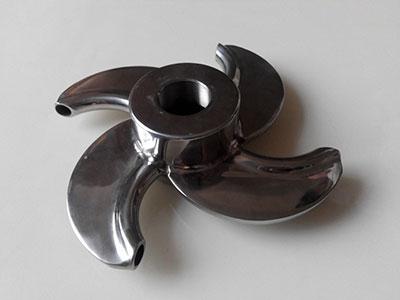 Diffuser impeller
The diffuser impeller of the cavitation air flotation aerator is made of stainless steel or carbon steel, so it's more corrosion resistant while treating sewage.
With the addition of coagulant and flocculants, the stability of colloidal particles in sewage is destroyed, which promotes colloidal particles contact and forms physical flocculation and chemical flocculation.
The cavitation air flotation aerator produces micro bubbles into sewage, and bubbles will be distributed evenly in sewage by diffuser impeller made of stainless steel.
The pollutants in the sewage will float to the surface under the reaction of buoyancy. And the sludge is discharged by scrum removal system.
The cavitation air flotation aerator produced by BETTER EPT has great capacity and is highly efficient, with a maximum oxygen charge of 80 square meters per hour.
The cavitation air flotation aerator will aerate into water to remove the odor in the sewage effectively during the treatment process. Meanwhile, the aeration increases dissolved oxygen in the water, which provides favorable conditions for the subsequent treatment.
We are a trusted manufacturer of wastewater treatment equipment and have been constructing complete wastewater treatment plants with over 13 years of experience. We have provided complete sewage and wastewater treatment solutions for industrial and municipal applications. We can configure the plant with the right machines to meet customer requirements. Here are some examples of our wastewater treatment solutions. Whether you need sewage and wastewater machines or plants, we have the capability to provide custom products for you.
Wastewater Treatment System