Chemical Dosing System, Wastewater Treatment Equipment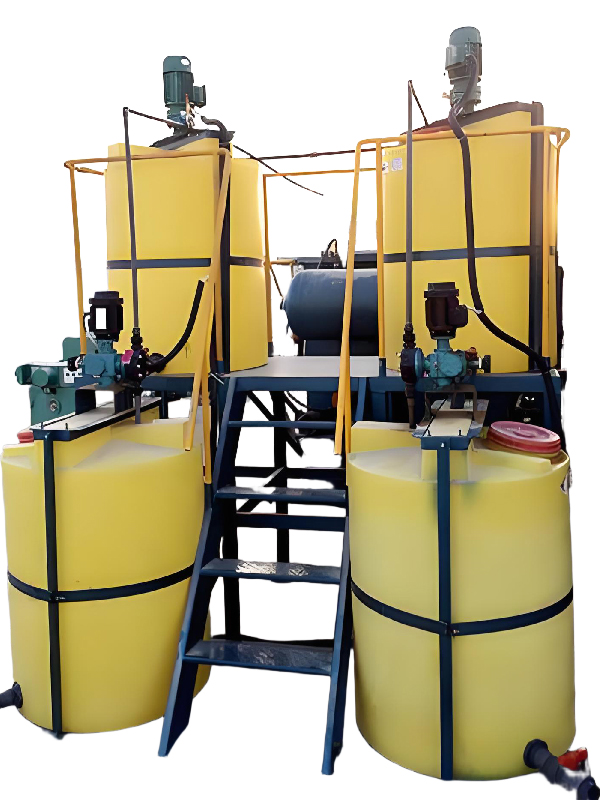 The dosing system is mainly used to add chemicals to tap water, wastewater and sewage. Users only need to install the dosing system in the dosing workshop, connect the water inlet and the chemical inlet and turn on the power supply to start the operation. This system is widely used in environmental management, petroleum, chemical, and water supply systems and other industries, such as waterworks, restaurants, pools and sewage treatment plants.
The dosing system is used to mix and dissolve the quantitative chemicals added into the mixing solution tank and after the chemicals are dissolved, discharge the solution into the wastewater through dosing pump. The amount of dosing can be adjusted freely to meet the needs in different places.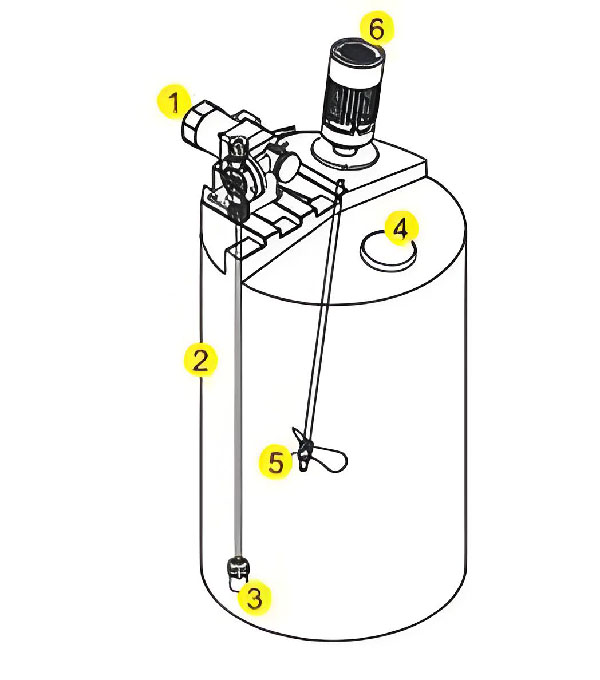 1. dosing pump
2. solution tank
3. bottom filter valve
4. chemical inlet
5. agitator blade
6. agitator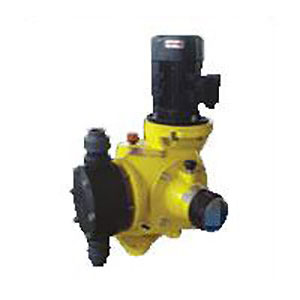 Dosing metering pump
The dosing metering pump can measure the solution transported and is often used in various kinds of chemicals dosing systems, so it's also called dosing pump and proportional pump.
---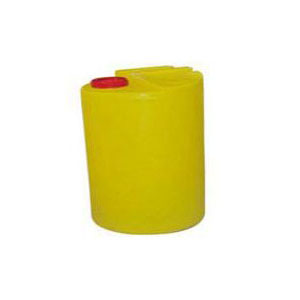 Dosing tank
The dosing tank is mainly used to add, mix, dissolve and store kinds of chemicals and the solution is discharged to certain spots by dosing metering pump in the sewage treatment engineering. The dosing tank is divided into square and circular shape, and its material is polyethylene.
The volume of the dosing tank is selected according to the dosing amount. And there are many kinds of materials to choose based on different transport media, such as carbon steel, stainless steel and non-metallic materials such as PE, PVC and PP.
We are a trusted manufacturer of wastewater treatment equipment and have been constructing complete wastewater treatment plants with over 13 years of experience. We have provided complete sewage and wastewater treatment solutions for industrial and municipal applications. We can configure the plant with the right machines to meet customer requirements. Here are some examples of our wastewater treatment solutions. Whether you need sewage and wastewater machines or plants, we have the capability to provide custom products for you.