Plate and Frame Filter Press, Sewage Treatment Equipment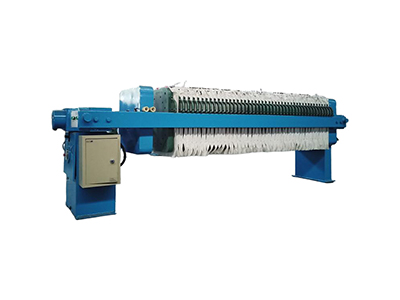 The plate and frame filter press is a kind of solid-liquid separator with a wide range of application and is easy to operate. The filter chamber is composed of a filter plate and filter frame. Under the pressure of the feeding pump, the solid and the liquid will be separated, especially for sticky materials; The plate and frame filter press has great treatment efficiency so it's widely used in wastewater treatment in chemical, food and metallurgical industries.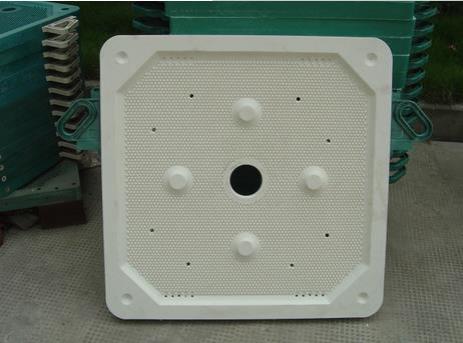 Filter plate
The filter plate is made of polypropylene material, and it can resist corrosion of acid, alkali and salt, and its high capacity of strength.
---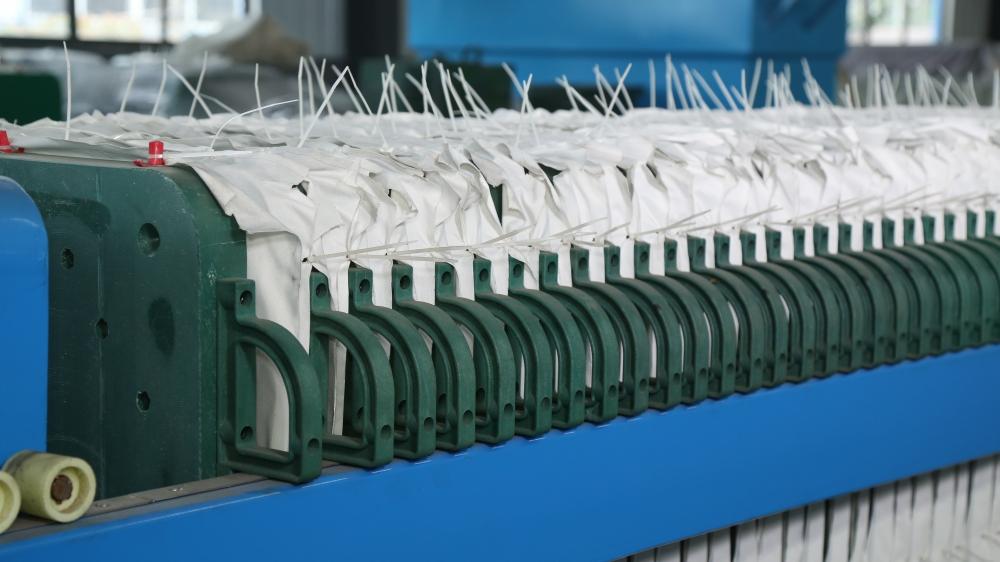 Filter cloth
The filter cloth is made of polypropylene and is divided into polypropylene filament filter cloth and polypropylene staple fiber filter cloth. It has strong acid and alkali resistance. But the temperature of polypropylene fiber should below 100 degrees C. Because its strength will drop and the cloth will shrink at over 100 degrees C.
Press the filter plate, rotate and lock the nut.
Filter the slurry.
Wash the sludge cake.
Press filter.
Unlock the nut and release the filter plate.
Open the filter plate and discharge. (manual/automatic).
Clean the filter cloth and get ready for the next circle.
The filter area of the plate and frame filter press can be adjusted according to needs. The size of the plate frame is usually square, and the inner edge of the frame is 200-2000 mm in length, the thickness of the frame is 16-80 mm, and the filtering area is 1-1200 square meters.
The filter plate and the filter frame can be pressed tight by manual screw, electric screw and hydraulic pressure. The filter plate and the frame can be made of wood, cast iron, cast steel, stainless steel, polypropylene and rubber.
We are a trusted manufacturer of wastewater treatment equipment and have been constructing complete wastewater treatment plants with over 13 years of experience. We have provided complete sewage and wastewater treatment solutions for industrial and municipal applications. We can configure the plant with the right machines to meet customer requirements. Here are some examples of our wastewater treatment solutions. Whether you need sewage and wastewater machines or plants, we have the capability to provide custom products for you.