Horizontal Decanter Centrifuge, Solid Liquid Separation in Sewage Treatment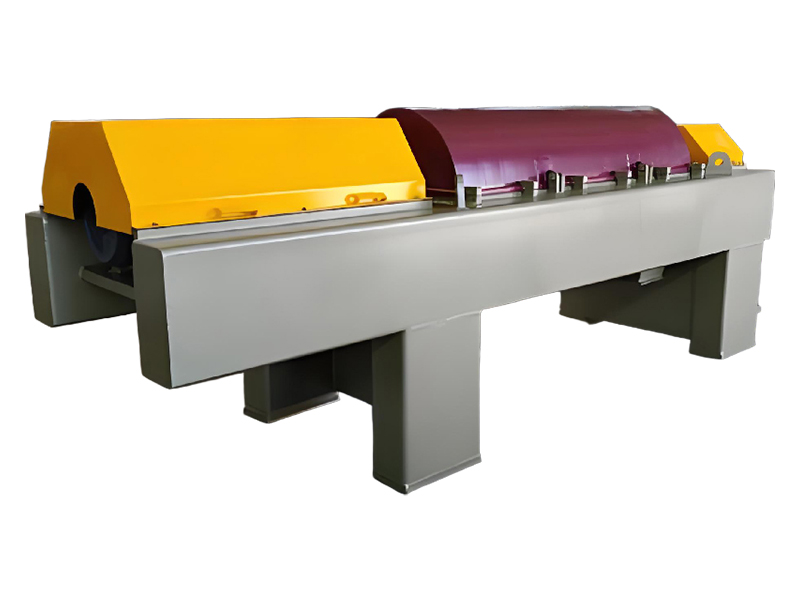 The horizontal decanter centrifuge is mainly used to separate solids and liquids in different sewage, such as, residential wastewater, industrial wastewater, chemical wastewater, and wastewater in food, pharmacy, mining, petrochemical and many other industries.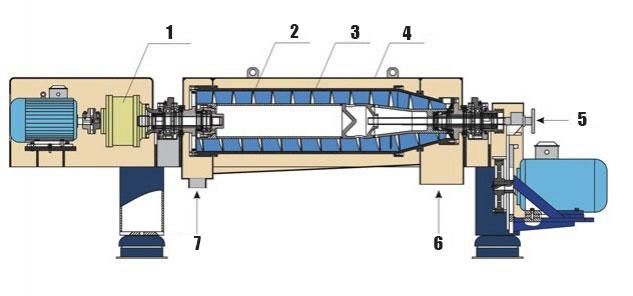 differential mechanism
screw
drum
cover shell
feed inlet
solid outlet
liquid outlet
Sewage from the feed inlet enters the drum through the spiral discharge window. Under the action of centrifugal force produced by high-speed rotation, the particles with high specific gravity and water content are deposited on the inner wall of the drum, and then by the spiral blade moving relative to the drum at a certain differential speed, the solid particles are continuously pushed to the slag discharge port. The treated sewage finally flows through the liquid outlet to rotate the drum. The relative motion between the helix and the drum is realized by a differential, and the difference is controlled by the auxiliary motor, thus separating the solid and the liquid successfully.
model
Main technique parameters
Power of motor(Kw)
Size (mm)
Total weight(Kg)
Differential type
Diameter (mm)
Length (mm)
Speed of rotation(r/min)
Separation factor (g)
Capacity (m³/h)
Power of main motor (Kw)
Power of auxiliary motor (Kw)
WT250×1000
250
1000
Max4700
Max3090
0.5~3
11
3
2805×835×1055
1050
Planetary Gear
WT360×1380
360
1380
Max4200
Max3550
3~10
22
7.5
3622×960×1282
2500
Planetary Gear
W360×1380
360
1380
Max4200
Max3550
3~10
22
7.5
2914×1728×993
2250
Planetary Gear
WT450×1600
450
1600
Max3600
Max3260
5~30
37/(45)
(15)/11
4088×1216×1519
3500
Planetary Gear
W450×1600
450
1600
Max3600
Max3260
5~30
37/(45)
(15)/11
3244×1878×1070
3300
Planetary Gear
WT500×2000
500
2000
Max3500
Max3425
10~35
45/(55)
(15)/11
4164×1351×1589
4050
Planetary Gear
WT550×1900
550
1900
Max3300
Max3351
15~40
55/(75)
15/(18.5)
4464×1351×1589
5150
Planetary Gear
W550×1900
550
1900
Max3300
Max3351
15~40
55/(75)
15/(18.5)
3477×1956×1204
5030
Planetary Gear
WT650×2650
650
2650
Max2400
Max2100
20~60
110
(22)/18.5
5656×1350×1743
8600
Planetary Gear
WT720×2800
720
2800
Max2200
Max2000
30~70
132
(30)/22
6439×1543×1998
10100
Planetary Gear
WT800×2800
800
2800
Max2200
Max2200
40~90
132
(30)/22
6439×1623×2038
11800
Planetary Gear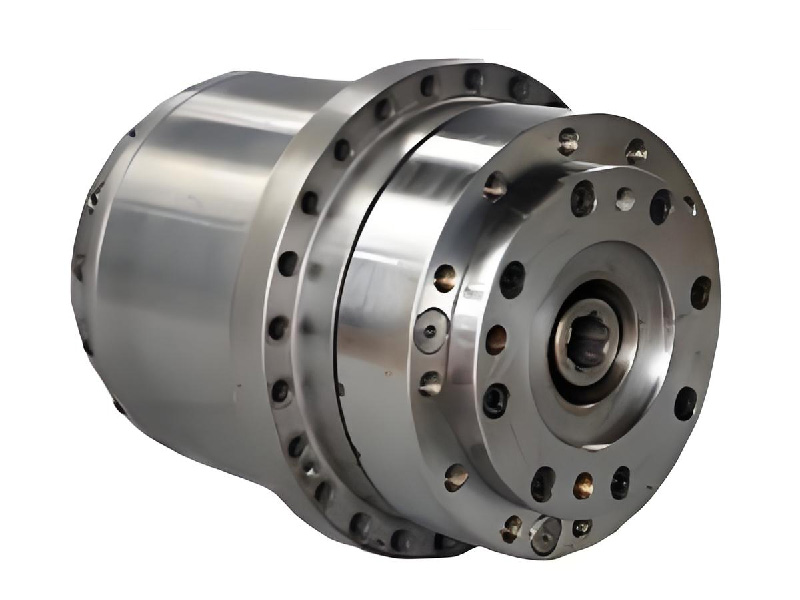 differential mechanism
---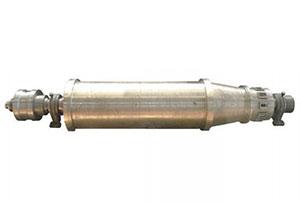 Drum
The drum adopts inverted cup drum and lower feeding mode, whose advantage is to shorten the length of the spindle and the solid residue can be discharged more quickly.
---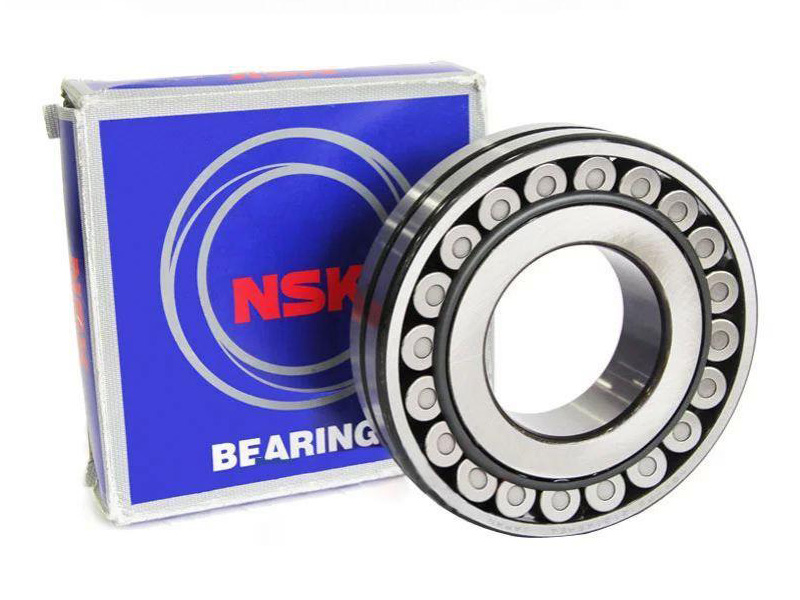 Japanese NSK bearing
---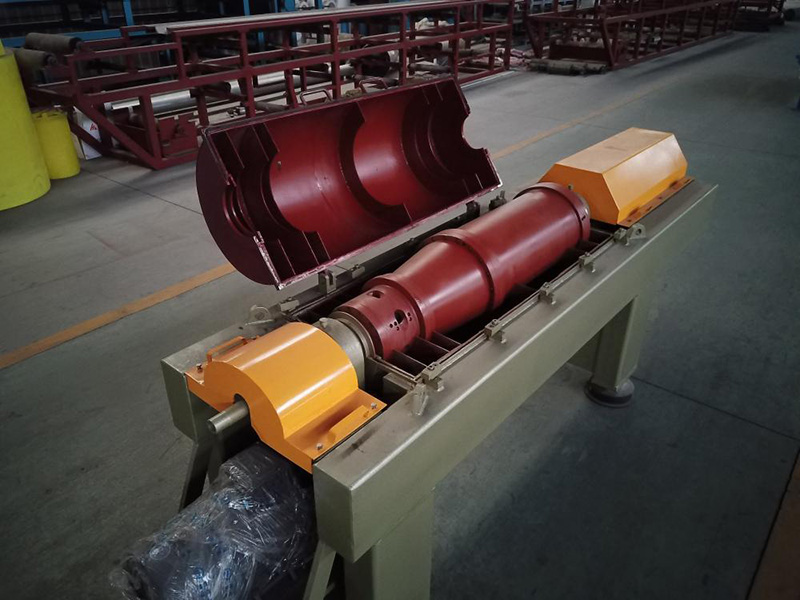 Drum
We are a trusted manufacturer of wastewater treatment equipment and have been constructing complete wastewater treatment plants with over 13 years of experience. We have provided complete sewage and wastewater treatment solutions for industrial and municipal applications. We can configure the plant with the right machines to meet customer requirements. Here are some examples of our wastewater treatment solutions. Whether you need sewage and wastewater machines or plants, we have the capability to provide custom products for you.